Sale
zoom
(
0
/5)
0 reviews
Write a review
Note
1. We ship to over 200 countries and regions worldwide. You could estimate your delivery cost in Shopping Cart before checkout.
2. The items don't include the accessories such as Veil, glove, bustle and so on if the picture shows them.
3. Colors displayed on your monitor may vary from the actual fabric color.
4. As all of our dresses are hand-sewn and custom tailored, the finished dresses may vary by approximately 1.5 inch in either direction of the specified measurements. To ensure that your dress will still fit you perfectly, our tailors have created all our dresses with additional fabric in the seams to allow minor size modifications to be made easily.
Receiving Time
Total receiving time = Order confirmation (1-2 days) + Tailoring time (around 10-20 days) + shipping time (around 3-8 days to most countries).
Color Chart
Satin(Colors on Satin Swatch)
Chiffon(Colors on Chiffon Swatch)
Taffeta(Colors on Taffeta Swatch)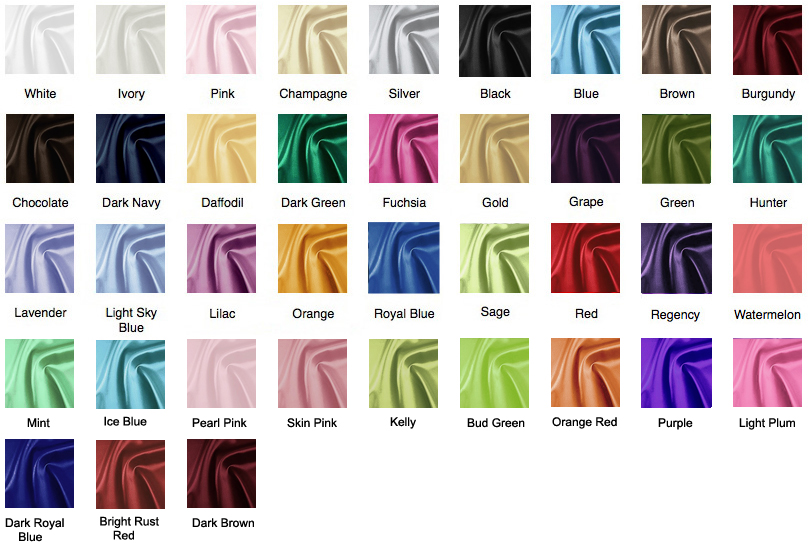 Organza(Colors on Organza Swatch)
Elastic Woven Satin(Colors on Elastic Woven Satin Swatch)
Size Chart
How to Measure
Write a review
Note:
HTML is not translated!